Thomas G. Shapiro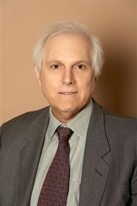 Education
1965, BA, Harvard College - magna cum laude
1969, JD, Harvard Law School - cum laude
Founding Partner Emeritus
tshapiro@shulaw.com
Download vCard
Tom Shapiro has 40 years of experience litigating on behalf of clients in state and federal courts. He has an AV rating from Martindale Hubbell and has been named a Massachusetts Super Lawyer numerous times, most recently in 2017. He was rated one of the Top 100 New England Super Lawyers in 2014, and was recognized as a Top Rated Litigator by The American Lawyer in 2016. He has also been named to the national list of Super Lawyers in the Corporate Counsel Edition and Business Edition for securities litigation.
His practice is currently focused on securities and consumer class actions, claims against securities brokers, and business litigation. In the course of his career, his trial and appellate experience has included criminal trials ranging from murder and bank embezzlement to Selective Service (draft) cases, and civil litigation involving trials, arbitrations and appeals of civil rights claims, claims against brokers, securities fraud class actions, consumer class actions, and representation of business owners defrauded in the sale of their businesses and legal malpractice actions. Mr. Shapiro has recovered multimillion-dollar verdicts in securities fraud class actions and arbitrations and secured settlements of numerous class actions.
Some of his notable achievements are:
Obtaining a multimillion dollar jury verdict on behalf of investors in cable television partnerships for fraud and breach of fiduciary duty by the general partner
Obtaining a multimillion dollar jury verdict on behalf of investors in a well known NYSE company for securities fraud. The verdict was reversed on appeal by a divided Court of Appeals sitting en banc.
Recovering approximately $15 million on behalf of limited partners in oil drilling partnerships from the partnerships' general partner, independent accounting firm, outside law firm and petroleum geology consultant
Recovering $15 million for investors from a well known New England bank that became insolvent
Recovering over $13 million in settlements on behalf of investors in an insolvent technology company
Recovering over $10 million in settlements with a leading New York securities firm
Obtaining an arbitration award for more than $1 million on behalf of an investor from an investment firm
Obtaining jury verdicts for plaintiffs in a legal malpractice action and an employment action
Successfully representing individuals in SEC investigations for alleged insider trading
Serving as liaison counsel for consolidated class actions arising from the TJX, Inc. computer data breach, one of the largest data breaches to date. The case was settled on favorable terms for TJX customers.
Bar Admissions:
Commonwealth of Massachusetts
United States District Court for the District of Massachusetts
United States Court of Appeals for the First Circuit
Supreme Court of the United States
Federal Appellate Court Decisions
United States v. Lieberman, 608 F.2d 889 (1 Cir. 1979)
Backman v. Polaroid Corp, 910 F.2d 10 (1 Cir. 1990)
Geffon v. Micrion Corporation, 249 F.3d 29 (1st Cir. 2001)
Glassman v. Computervision, 90 F.3rd 617 (1st Cir 1996)
Shaw v. Digital Equipment Corporation, 82 F.3d 1194 (1st Cir. 1996)
Teaching
Faculty member on securities litigation panels sponsored by the Practicing Law Institute, ALI-ABA, Massachusetts Continuing Legal Education, Massachusetts Academy of Trial Attorneys and the Boston Bar Association
Lecturer on securities litigation issues for the American Corporate Counsel Association and at a NASDAQ Financial Executive Conference for senior officers of NASDAQ companies
Faculty of the Flaschner Judicial Institute's seminar for Massachusetts Superior Court judges on the Trial and Management of Complex Cases
Publications
"Depositions in Class Actions" in Massachusetts Deposition Practice Manual, published by Massachusetts Continuing Legal Education, 1991
"Securities Litigation in the Aftermath of In Re Data Access Securities," 24 New. Eng. L. Rev. 537 (1990)
Professional Associations
Former Chairman of the Federal Practice Committee of the Massachusetts Bar Association
Member, National Association of Securities and Commercial Attorneys
Member, Massachusetts and Boston Bar Associations