Michelle H. Blauner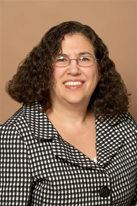 Education
Cornell University, BA, 1983 - with highest distinction
Harvard Law School, JD, 1986 - cum laude
Partner
mblauner@shulaw.com
Download vCard
Michelle Blauner joined Shapiro Haber & Urmy LLP in 1988 and has been a partner at the firm since 1993. Her practice focuses primarily on class actions and derivative actions, and other complex litigation, in many of the firm's practice areas, including securities litigation, shareholder derivative litigation, ERISA litigation, and consumer litigation. She has been named a Massachusetts Super Lawyer numerous times, most recently in 2017. Ms. Blauner was named one of the top 50 women lawyers in Massachusetts in 2011, 2012, and 2013.
Ms. Blauner has been at the forefront of shareholder derivative litigation addressing the nationwide epidemic of improperly backdated stock options. She has represented shareholders in derivative actions filed in both state and federal courts, concerning the improper backdating of stock options granted to officers, directors, and executives of the following corporations: Affiliated Computer Services, Inc.; Maxim Integrated Products; and UnitedHealth Group Incorporated. The settlement in the UnitedHealth derivative action is valued at more than $700 million, and is the largest back-dated option settlement nationwide. The Maxim derivative action has been settled, with Maxim receiving $38 million in cash and re-priced and surrendered options, as well as unique and innovative corporate governance reforms. The settlement in the Affiliated Computer derivative action settlement is valued at more than $40 million.
Ms. Blauner directs the firm's ERISA litigation practice, and brought one of the first ERISA class actions involving retirement plan investments in company stock when she represented former employees of Stone & Webster, Inc. to recover damages suffered by the company's retirement plans for breach of fiduciary duty under ERISA. The action settled for $8 million.
Ms. Blauner is also active in the firm's securities litigation practice and has represented investors in public and private companies, as well as mutual funds, in lawsuits alleging violations of the federal securities laws, including the Securities Act of 1933, the Securities Exchange Act of 1934, the Investment Companies Act of 1940, and the Investment Advisors Act of 1940. Some representative cases in which she has taken on a leading role are the Merrill Lynch Analyst Reports Litigation and the ING Principal Protection Fund Excessive Fee Litigation. She also has represented shareholders, partners, and creditors in breach of fiduciary duty cases, including Smalley v. DeGiglio (on behalf of the shareholders of EcoScience Corp.) and Ferrari v. Ranalli (on behalf of the creditors of Unifi Communications, Inc.).
Ms. Blauner's consumer litigation practice focuses on violations of state consumer protection laws, including the Massachusetts unfair and deceptive trade practices statute, General Laws Chapter 93A.
Although her practice focuses primarily on class and derivative actions, Ms. Blauner also represents individuals in a variety of legal disputes, and, when appropriate, will do so on a contingency basis.
Bar Admissions
Commonwealth of Massachusetts
United States District Court for the District of Massachusetts
Court of Appeals for the First Circuit
Publications
"Securities Litigation in the Aftermath of In Re Data Access Securities Litigation," 24 New. Eng. L. Rev. 537(1990)
Teaching
Boston Bar Association, "The Life Cycle of a Class Action: The Class Certification Motion"
Boston Bar Association, "Discretionary Interlocutory Appeals of Class Action Certification Decisions: Fed. R. Civ. P. 23(f) in the First Circuit After Mowbray"
National Labor Relations Board-Department of Labor, Joint Labor Law Conference, "ERISA Litigation in the Post-Enron Era"
Professional Associations
Massachusetts Bar Association
Boston Bar Association