Thomas V. Urmy, Jr.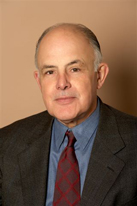 Education
Amherst College, BA, 1960 - cum laude
Yale Law School, LLB, 1964
Of Counsel
turmy@shulaw.com
Download vCard
Tom Urmy has been actively engaged in civil litigation practice since 1964. During that time he has been an associate or partner with firms in New York City and Boston, and he has litigated cases in California, Delaware, the District of Columbia, Maine, Massachusetts, New Hampshire, New Jersey, New York, and Pennsylvania.
He has an AV rating from Martindale-Hubbell and has been named a Massachusetts Super Lawyer numerous times, most recently in 2017. He was also rated among the Top 100 Massachusetts Super Lawyers in 2013, and was recognized as a Top Rated Litigator by The American Lawyer in 2016.
Tom specializes in complex and class action litigation in both federal and state courts. In recent years he has represented plaintiffs in consumer fraud, wage and hour, and securities class actions across the country.
Among other successes in cases that Tom has litigated with others in the firm are the following:
The December 2008 decision of the U. S. Supreme Court in favor of the plaintiffs in the consumer fraud case of Good et al. v. Altria Group, Inc., et al., affirming the August 2007 decision of the First Circuit Court of Appeals in the same case;
The August 2004 decision of the Supreme Judicial Court of Massachusetts in favor of the plaintiffs in the similar consumer fraud case of Aspinall et al. v. Philip Morris, Inc., et al.;
Multimillion dollar settlements in 2005, 2006 and 2007 in wage and hour overtime class actions brought on behalf of computer artists against Electronic Arts, Inc., Sony Computer Entertainment, Inc. and others;
A 2005 multimillion dollar settlement against Liberty Mutual Insurance Company in a wage and hour overtime class action brought on behalf of auto damage adjusters;
The recovery of over $3,000,000 from banks, securities firms, insurance companies and others which had been manipulated as part of an extensive fraud resulting thefts from trust accounts maintained by the former attorney for the firm's clients and
Obtaining a multimillion dollar jury verdict in favor of the Massachusetts State Pension Fund in a securities fraud action against Bear Stearns & Co., Inc.
Bar Admissions:
Commonwealth of Massachusetts
United States District Court for the District of Massachusetts, the Southern District of New York and the Eastern District of New York
United States Supreme Court
United States Court of Appeals for the First, Second, Third, Ninth, and District of Columbia Circuits.