Ian J. McLoughlin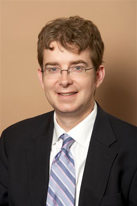 Education
Gonzaga University, BA, 1997 - cum laude
Boston University School of Law, JD, 2000 - magna cum laude
Partner
imcloughlin@shulaw.com
Download vCard
Ian McLoughlin is a partner at Shapiro, Haber & Urmy LLP. He focuses his practice on the following areas:
Complex Commercial Litigation
Class Actions
Whistle-blower Matters
Mr. McLoughlin is an experienced litigator who handles a wide variety of complex commercial disputes and class actions. He has successfully represented institutions and individuals in numerous matters involving violations of securities, consumer protection, antitrust and wage and hour laws, helping them to recover millions of dollars in damages. He also pursues cases on behalf of whistle-blowers, including securities actions before the SEC under the Dodd-Frank Act, and cases alleging violations of the False Claims Act. He was named a Massachusetts Super Lawyers Rising Star in 2009 through 2015, and, beginning in 2016, a Massachusetts Super Lawyer.
Mr. McLoughlin also represents parties in FINRA arbitrations and enforcement actions brought by FINRA and the SEC. He previously served as Senior Enforcement Counsel at FINRA, where he managed investigations of brokers and broker-dealers and litigated disciplinary actions against them for violating the securities laws. At FINRA, he handled cases involving unauthorized trading, misrepresentation, investment suitability, private securities transactions and other sales practice violations.
From 2000 - 2007, Mr. McLoughlin worked as a litigation associate at the Boston law firm of Foley Hoag LLP, where he represented individuals and businesses in a variety of complex disputes including matters involving securities and employee non-competition agreements. During his tenure at Foley Hoag, he also served on a firm-sponsored rotation at the Norfolk County District Attorney's Office, where he first-chaired fifteen criminal trials.
Mr. McLoughlin also maintains a Whistleblower Blog that tracks developments in the SEC's Whistleblower Program.
Representative Cases
Represents taxi medallion holders in the Greater Boston area in an action against Uber Technologies, Inc., alleging that Uber competed unfairly in violation of the common law and Massachusetts Consumer Protection Act;
Represents putative class of hundreds of distributors alleging independent contractor misclassification against Pepperidge Farm, Inc. in California, Illinois and Massachusetts;
Conducted a five-week trial in a consumer class action against Philip Morris, after which the court found Philip Morris willfully and knowingly violated the Massachusetts Consumer Protection law by making health reassurance claims about Marlboro Lights;
Obtained partial summary judgment for Whittier IPA, Inc., an association of physicians, against Steward Health Care Network, Inc., in a breach of contract action alleging Steward deprived Whittier of millions of dollars in incentive payments;
Represented a national class of health care providers who obtained settlements totaling $128 million in an antitrust action alleging that certain manufacturers agreed to restrict the supply of plasma therapies in order to drive up the price of these treatments (In Re Plasma-Derivative Protein Therapies Antitrust Litigation);
Obtained a successful summary judgment ruling on behalf of a number of investors in a case involving a Ponzi scheme brought under the Massachusetts Uniform Securities Act (Sherter v. RossFialkow);
Obtained a successful class certification ruling in a case on behalf of hundreds of employees alleging that their employer had violated Massachusetts' prevailing wage, payment of wage, and overtime laws, and assisted the class in resolving the matter and recovering millions of dollars (Mulllally v. Waste Management);
Panels and Teaching
Boston Session of the National Program on Implementing the New Federal Rules Amendments, hosted by the American Bar Association Section of Litigation and the Duke Law Center for Judicial Studies, Panelist, 2016
Boston Bar Association, Antitrust and Litigation Committee, Presentation on the Injury Requirement of the Massachusetts Consumer Protection law, 2014
Massachusetts Continuing Legal Education, 14th Annual Employment Law Conference, "Dodd-Frank Whistleblower Complaints from the Whistleblower's Perspective," December 2011
Publications
"Motions to Unseal in Class Actions: Balancing the Public Interest in Access to Judicial Records Against a Party's Interest in Secrecy," published by The Boston Bar Journal, Fall 2016.