Ian J. McLoughlin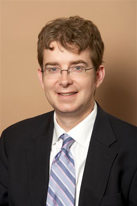 Education
Gonzaga University, BA, 1997 - cum laude
Boston University School of Law, JD, 2000 - magna cum laude
Partner
imcloughlin@shulaw.com
Download vCard
Ian McLoughlin is a partner at Shapiro, Haber & Urmy LLP. He focuses his practice on complex commercial and class action litigation, including business disputes and cases involving antitrust violations, securities fraud, consumer fraud, and other unfair business practices. He represents institutions and individuals in a variety of disputes, including class actions and shareholder derivative lawsuits. Mr. McLoughlin was named a Massachusetts Super Lawyers Rising Star in 2009 through 2015, and a Massachusetts Super Lawyer in 2016. In 2016, he also served as a panelist for the Boston Session of the National Program on Implementing the New Federal Rules Amendements, hosted by the American Bar Association Section of Litigation and the Duke Law Center for Judicial Studies.
Representative matters he is currently working on include the following:
Several SEC whistle-blower actions under the Dodd-Frank Act and accompanying new regulations, in which the firm represents and advises whistle-blowers alleging violations of the federal securities laws (Mr. McLoughlin maintains a blog tracking recent developments in this area);
National class actions alleging violations of the antitrust laws, including In Re Plasma-Derivative Protein Therapies Antitrust Litigation (N.D. Ill.), in which the firm has played a leading role in representing a putative class of hospitals and other health care providers alleging that certain manufacturers and suppliers agreed to restrict the supply of plasma therapies in order to drive up the price of these treatments;
Class actions alleging violations of the securities laws, including both insider trading cases and cases in which the firm represents the victims of Ponzi schemes who are seeking to recover their losses from defendants other than the Ponzi schemer himself;
Employee wage litigation, including the representation of employees seeking to recover unpaid overtime compensation; and
A variety of other class actions, including consumer litigation
Mr. McLoughlin has also represented numerous refugees seeking political asylum on a pro bono basis. For example, he has assisted clients from the Democratic Republic of Congo and Eritrea, who were severely persecuted by governmental authorities, to obtain asylum. His work contributed to Shapiro Haber & Urmy LLP's receipt of the 2011 Pro Bono Law Firm Award from the Political Asylum/Immigration Representation Project (PAIR) in Boston for its work in representing asylum seekers. PAIR is nationally recognized for its pro bono model of securing safety and freedom for individuals who have fled persecution, and promotes the rights of unjustly detained immigrants.
From 2000 - 2007, he worked as a litigation associate at the Boston law firm of Foley Hoag LLP, where he represented individuals and businesses in a variety of complex disputes involving, among other things, securities, intellectual property and employee non-competition agreements. During his tenure at Foley Hoag, he also served for several months on a firm-sponsored rotation at the Norfolk County District Attorney's Office, where he was responsible for the full caseload of an Assistant District Attorney and first-chaired fifteen criminal trials.
Recent Achievements and Successes
Bar Admissions
Commonwealth of Massachusetts
United States District Court for the District of Massachusetts
United States Court of Appeals for the First Circuit
Teaching
Massachusetts Continuing Legal Education, 14th Annual Employment Law Conference, "Dodd-Frank Whistleblower Complaints from the Whistleblower's Perspective," December 2011
Publications