Adam M. Stewart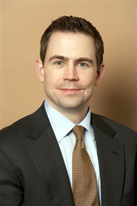 Education
Northeastern University, BS, 2001 - magna cum laude
Suffolk University Law School, JD, 2004 - magna cum laude
Associate
astewart@shulaw.com
Download vCard
Adam M. Stewart is an associate at Shapiro Haber & Urmy LLP. His work focuses on consumer litigation, securities litigation, and employee wage litigation. He has represented clients in both the federal and state courts in Massachusetts and has extensive knowledge of Massachusetts practice and procedure. Working with counsel in other jurisdictions, he also has represented clients across the country. He was named a Massachusetts Super Lawyers Rising Star in 2011 through 2017.
In the area of consumer litigation, he has represented consumers who have been harmed by fraud and/or unfair and deceptive acts and practices, including a lawsuit against insurance companies for their failure to pay post-award interest on arbitration awards and assisting in the appeal involving a marketing service company's use of consumers' personal information to send unsolicited advertisements in violation of federal law.
He is also active in the firm's securities litigation practice, representing investors in lawsuits against public and private companies for violation of the federal securities laws. He has also represented shareholders in breach of fiduciary duty cases and been involved in numerous derivative shareholder actions.
Adam also has represented employees alleging wage violations under both state and federal law, including prosecuting overtime claims on behalf of cable technicians, manufacturing plant workers, and janitorial workers.
Prior to joining Shapiro Haber & Urmy LLP, he worked as a law clerk for the Justices of the Massachusetts Superior Court (2004-2005).
During law school, he successfully argued before the Massachusetts Appeals Court on behalf of the Norfolk County District Attorney's Office. While in law school, he also served as Production Editor for the Suffolk University Law Review.
Bar Admissions
Commonwealth of Massachusetts
United States District Court for the District of Massachusetts
United States Court of Appeals for the First Circuit
Publications
Note, The Silent Domino: Allowing Pre-Arrest Silence as Evidence of Guilt and the Possible Effect on Miranda, 37 Suffolk U. L. Rev. 189 (2004).
Professional Associations
American Bar Association
Massachusetts Bar Association
Boston Bar Association